2,778 total views, 3 views today
Aaqib Rasool
Ganderbal 09 April (KNZ):Militant for just three days, Rahil, a MTech Student, had joined Hizbul Mujahideen on April 03 this month after he went missing from his home at Nunner. He was killed along with his associate Bilal Ahmad
According to reports a cordon-and-search operation was launched by a joint team of army, police and SOG in orchards of Imam Sahib in Shopain,following inputs about the presence of some militants.Resulting two militants killed in the encounter
The slain militants was identified as Rahil Rashid urf Adnan Bhai a resident of Nunner Ganderbal and Bilal Ahmad resident of Keegam Shopain.Both are affiliated with Hizbul Mujahideen outfit.
Rahil, according to reports was a M.Tech student in a Chandigarh college before joining the militancy.
"Rahil left home on April 03 (Wednesday) morning asked some money from her Sister and his uncle and told them that he has to purchase new clothes from shop.However, since then he did not return and his phone too was switched off ," his Uncle told Kashmir News Zone-KNZ
Rahil joined militant rank only about 60 hours before he was killed in Imam Sahib Shopain encounter.
Funeral procession was held at his native village in Nunner on Sunday 11:00 Am after which he was laid to rest.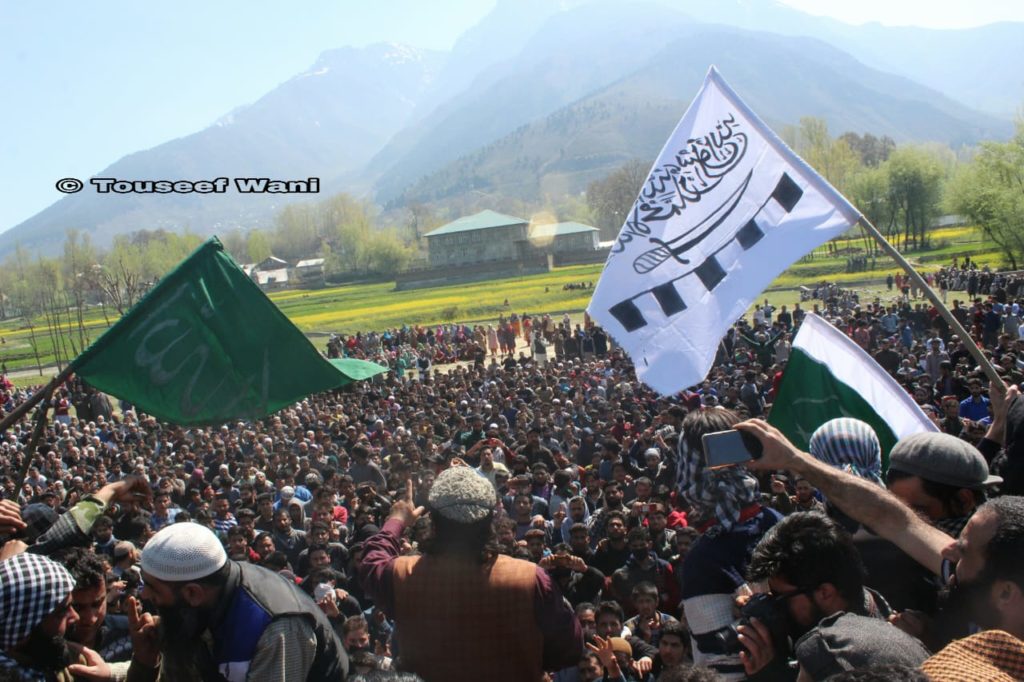 A sea of people has converged at a ground near his home and funeral prayers are being held amid severe anti-India and pro-freedom slogans. The atmosphere is very tense. People are very angry.
At Rahil's residence, everyone was in tears. Hundreds of people visited the bereaved family to express their condolences. His mother and sisters, however, couldn't be consoled by anyone and kept wailing aloud.
Post his funeral prayer, clashes erupted between youth and forces at Serch area. Youths hurled stones on government forces while the forces retaliated by firing tear smoke shells. The clashes continued for some time, reports said.
The 26-year-old had finished his B.Tech last year from MDU College in Rothak. According to his family said that he was a bright.They also said that Rahil was a religious man who prayed and azaan five times a day.
According to his family,Rahil was a brilliant student . He was persuing his M.Tech from Chandigarh University
Before that, he had completed his Btech from MDU College in Rothak
"He was more concerned about his studies,and had secured distinction in his school exams" says Rashid, who is employee in a handicraft department, about his deceased son.
"We never had any idea that he would be joining militancy,he added"
Family members also told that the missing report already filled on Thursday afternoon in police Station Ganderbal
The slain Rahil is survived by his parents, two sisters, and a big brother. His father is a government employee.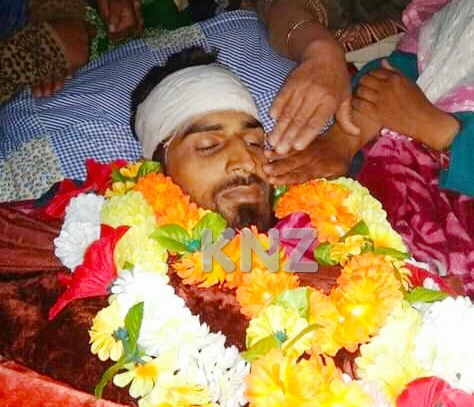 His friends expressed shock at his death but said it was "decided ever since it became clear that he had joined militancy." "We knew that his life will end this way. It is the fate of most of the young people from Kashmir who join militants.Rahil had himself mentioned to us that he wants to became a "A Class Contractor" but we dont know why he join militant ranks, his friends told Kashmir News Zone-KNZ they did not wish to be named.
With the killing of Rahil, Ganderbal lost two well-educated militants since last year, one of them assistant professor at Kashmir University, Dr Mohammad Rafi..
"I have for the first time witnessed such a grand funeral. The entire area is mourning. Everybody is in tears," said an elderly woman, wiping her tears.KNZ