280 total views, 3 views today
Meeran Sports Football Tournament 2018, Batwina Ganderbal.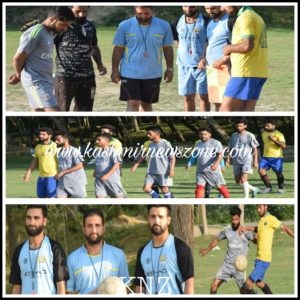 Ehsaan Yousf
Todays Semi Final Match Was Played Between Gugijund fc and Naidkhai fc. Gugjigund fc scored 3 goal and Nadikhai team did't scored even a single goal. AT The End Gugjigund Won The Match by 3-0 and make their place in finals.